On the evening of November 11, the "Hainan Uruguay sister city enterprise online exchange conference" jointly organized by Hainan Provincial Foreign Affairs Office, the international cooperation agency of the presidential palace of Uruguay and the Uruguayan Consulate General in Guangzhou was held online. More than 50 representatives from government agencies in Hainan and Uruguay, Ukrainian envoys to China, business associations and enterprises attended the meeting.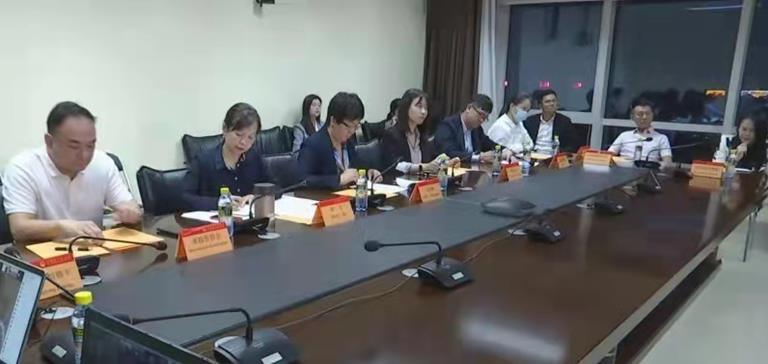 The meeting lasted three hours. The two sides had an in-depth discussion on how to use the friendly city cooperation framework to promote practical cooperation between Hainan and Uruguay in the fields of economy, trade, tourism, sports, humanities and so on. During the exchange, representatives of relevant enterprises in maldona and Rocha provinces of Uruguay gave a detailed introduction to local industries such as red wine, olive oil, beef and mutton, dairy products and sports. On behalf of Xie Weijie, director of Hainan Huaao animal husbandry Co., Ltd., a member of the International Chamber of Commerce, I made a speech on the introduction of Uruguay's high-quality breeding livestock resources into Hainan and carried out cooperation prospects on improving, breeding and opening up the whole industry chain of agricultural and animal husbandry research, production, processing, warehousing, logistics and sales at home and abroad.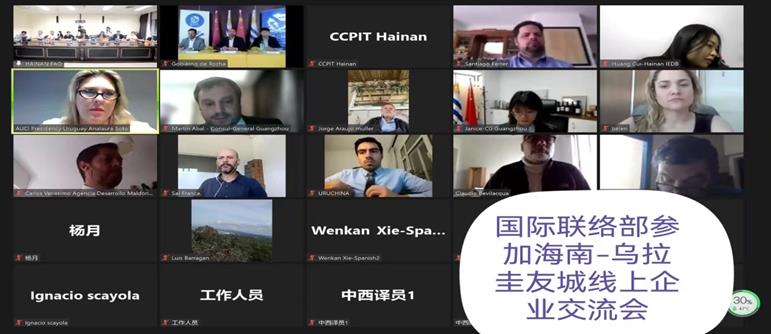 Representatives of the International Liaison Department of CFNA, member enterprises of the International Chamber of Commerce, Hainan Chunguang food and Hainan Xiangtai fishery Co., Ltd. attended the meeting online.