In order to implement the deployment of the provincial Party Committee on carrying out the "year of capacity improvement and construction" in the province, according to the work arrangement of our practical training, we held an online lecture on "foreign affairs protocol and business etiquette" on May 12, which was presided over by Mr. Wang Rui, the current consultant of Hainan Provincial People's Association for friendship with foreign countries. Chen Hongliang, vice president of the provincial council for the promotion of international trade, presided over the lecture. Vice President Lin Chunhong and Cai Yun, the second level inspector, attended the lecture, and cadres from all business departments attended.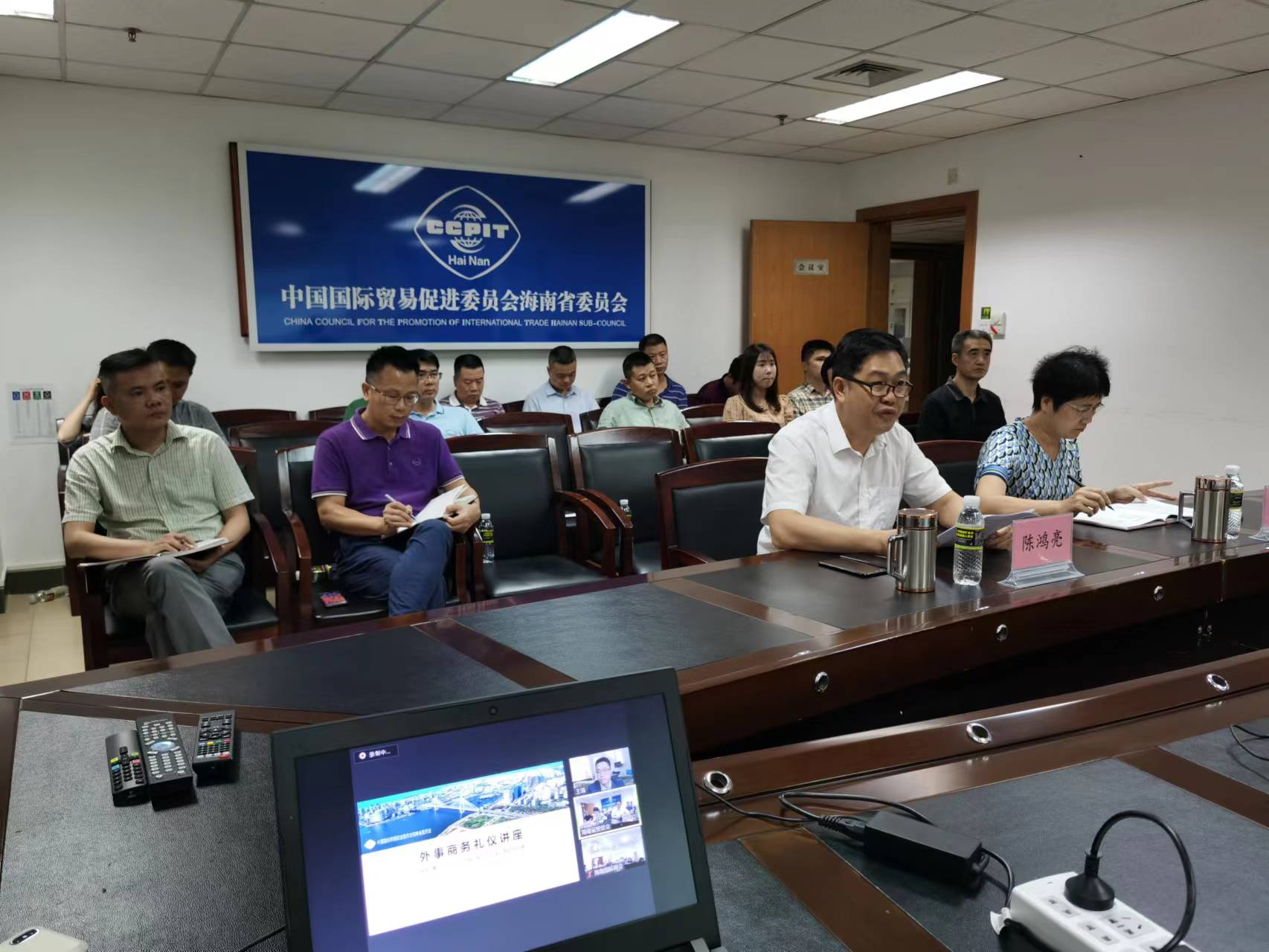 Vice President Chen pointed out that as a foreign-related unit, the China Council for the Promotion of International Trade Hainan Sub-council often needs to carry out international economic and trade exchanges. The ability of foreign protocol and etiquette involves work efficiency, overall interests and external image, which is the actual need of the construction of Hainan free trade port. We need our cadre system to improve the application ability in foreign affairs protocol and business etiquette.
Mr. Wang Rui systematically introduced the international general knowledge of foreign affairs protocol and business etiquette from the origin and function of etiquette, foreign affairs common sense, protocol arrangement and other aspects. Through the lecture, all cadres have a deep understanding of the etiquette content in foreign exchanges.
This is the first training to improve the ability of the theme. Next, we will carry out on-the-job military training in combination with practical operation to comprehensively improve the ability of trade promotion cadres to apply foreign affairs protocol and business etiquette.