On December 26, the three-day China (Hainan) International Marine Industry Expo 2021 (hereinafter referred to as 2021 marine exhibition) came to a successful conclusion! "2021 marine Exhibition" is hosted by CCPIT, jointly undertaken by China Council for the Promotion of International Trade Hainan Sub-council and China Fisheries Association, and has received strong support from Hainan Provincial Department of natural resources and planning and Haikou Municipal People's government. With the theme of "sharing the ocean event and seeking common cooperation and development", this exhibition is held in halls 7 and 8 and the welcome Hall of Hainan Convention and Exhibition Center. The exhibition was grandly opened in the welcome Hall of Hainan International Convention and Exhibition Center on the morning of December 24. Ma Yongxia, vice chairman of Hainan CPPCC, attended the opening ceremony and delivered a speech.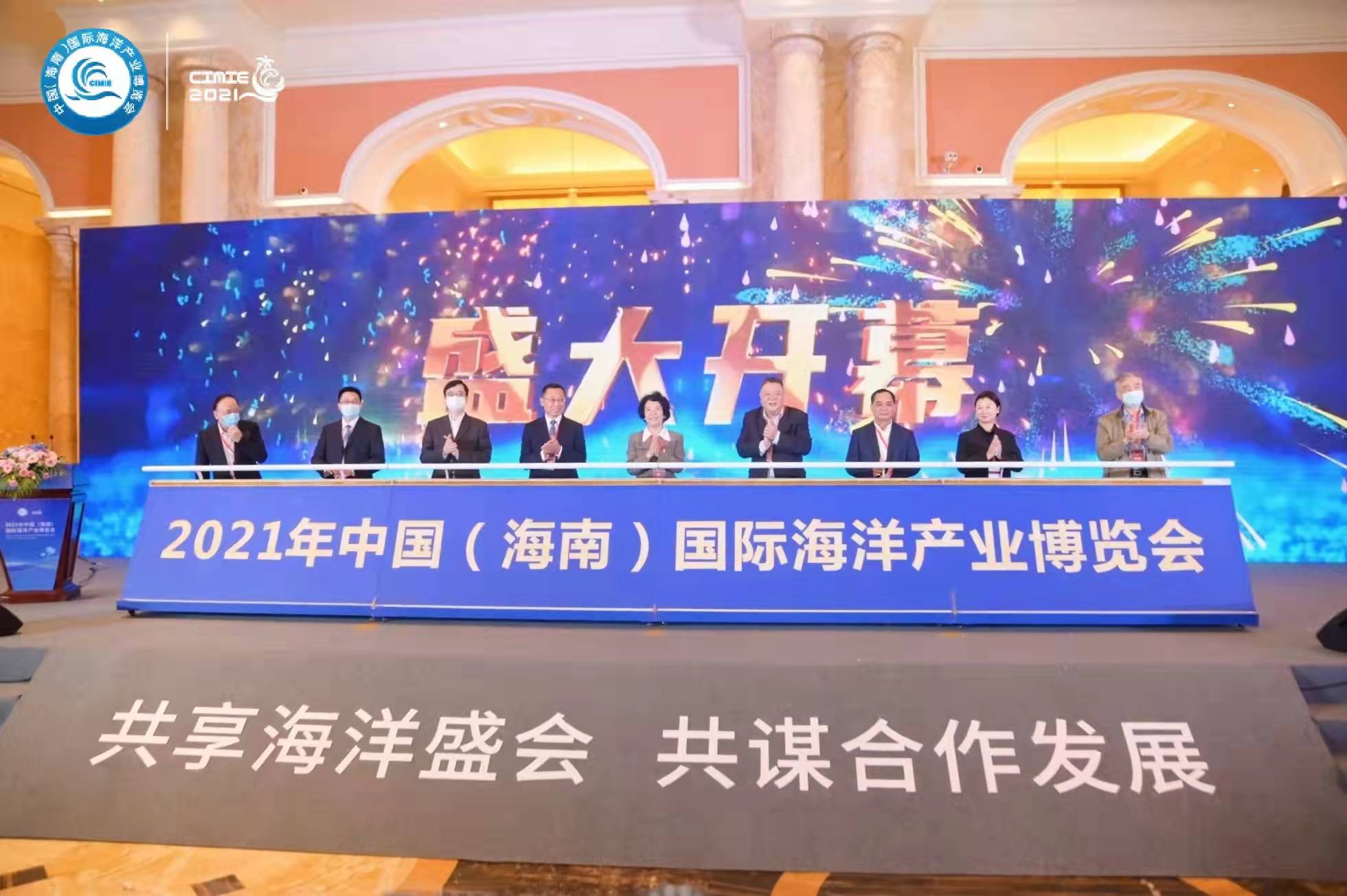 Through exhibitions, forums, promotion conferences and related supporting activities, this exhibition will jointly explore the development prospects of marine industry for the industry, create a platform for marine industry, fishery enterprises and many professional buyers, share marine events and seek common cooperation and development.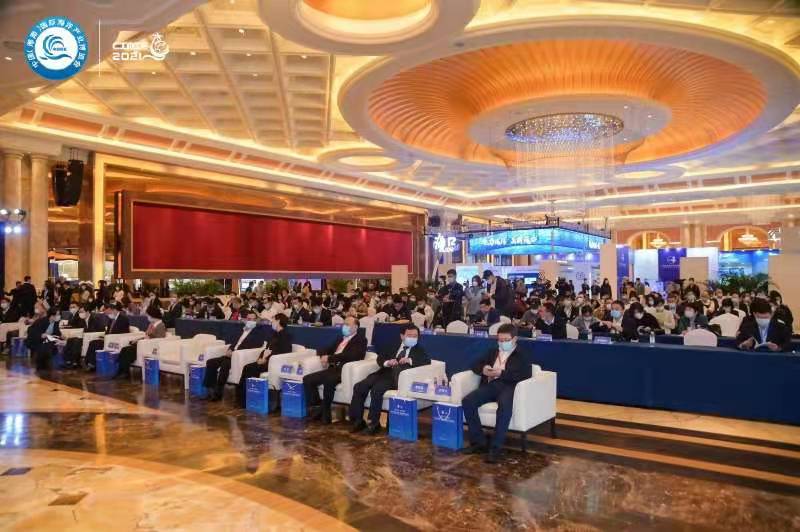 2021 ocean show attracted more than 50 media reports from home and abroad, and dozens of media people interviewed and reported on the spot. More than 300 reports on 2021 marine exhibition were published and broadcast in Haikou news network, Sina Weibo, Hainan Daily, audio-visual Hainan, haiguang new Hainan, Hainan traffic radio and other media (platforms), with tens of millions of visitors.
As a professional, market-oriented and international marine exhibition, "2021 marine Exhibition" not only gathers domestic enterprise exhibitors from various regions, but also attracts well-known brands from Germany, Europe, America, Japan and other countries, with a total of more than 300 domestic and foreign enterprises participating. Relying on the domestic and foreign resources of the China Council for the promotion of international trade, the China Council for the Promotion of International Trade Hainan Sub-council and the experience of holding international marine professional exhibitions, the exhibition gathered products and technologies in the fields of aquatic products, marine organisms, marine science and technology, leisure Fisheries and fishing gear equipment, ornamental fish, aquarium and aquatic equipment, The publicity shows the development of marine fishery industry in cities and counties of Hainan Province.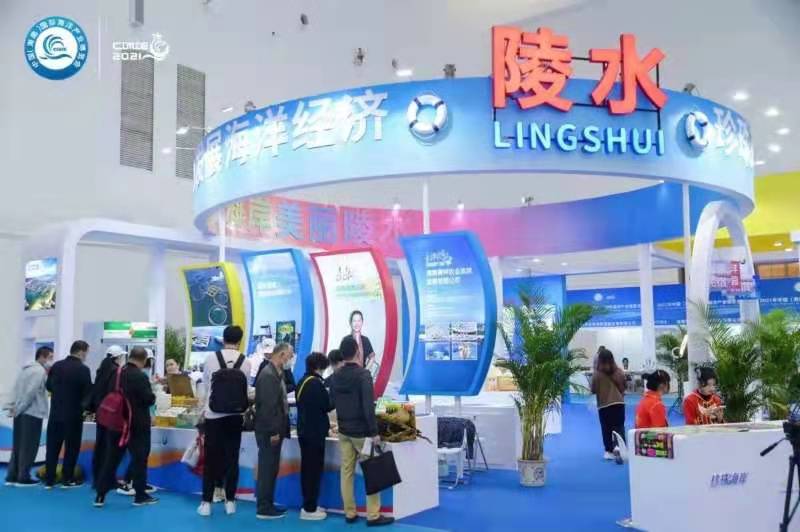 Walking into the ocean exhibition site, you can see a lot! With a total exhibition area of 25000 square meters, this year's "2021 marine Exhibition" has set up ten exhibition areas, including comprehensive exhibition area of aquatic and marine products, marine biology exhibition area, marine science and technology exhibition area, marine fishery and fishing gear equipment exhibition area, ornamental fish and Aquarium exhibition area, aquatic equipment and equipment exhibition area, exhibition areas of cities and counties in Hainan and Exhibition Forum area. There are many kinds of products to be displayed and experts gathered in forum activities, The content is wonderful and rich.
There are many highlights in this exhibition. In the marine biology exhibition area, various high-efficiency microbial preparations, pearl products, fish glue biological products, oyster products, etc. are displayed, and many characteristic exhibits are displayed; In the marine science and technology exhibition area, the innovative product - the integrated UAV of sea, land and air professional fish exploration, rescue and sea fishing, was displayed for the first time in China; Leisure fishery and fishing gear equipment exhibition area, gathering fishing rods, bait, outdoor equipment, cruise ships, yachts, aquaculture technology and other products. In the exhibition area of ornamental fish and aquarium, all kinds of ornamental fish are "more beautiful" on the same stage, and the bright colors are welcomed by the audience. Hainan city and county exhibition areas display all kinds of seafood and provide visitors with one-stop shopping services for new year seafood, etc.
The wonderful forum activities held during the exhibition gathered the wisdom of experts and provided suggestions for the development of Hainan's marine industry. Among them, the Forum on the protection and utilization of marine living resources and the docking meeting for the transformation of scientific and technological achievements of the third Institute of Oceanography of the Ministry of natural resources invited Professor Fu Guohua, vice president of Hainan University, researcher Shao Zongze and researcher Chen Guangcheng of the third Institute of Oceanography of the Ministry of natural resources to make relevant academic reports on topics such as marine economic development, protection and utilization of marine living resources, The third Institute of Oceanography of the Ministry of natural resources has signed technical service contracts or letters of intent for achievement transformation with seven enterprises and scientific research institutions such as Hainan Huayan collagen Technology Co., Ltd.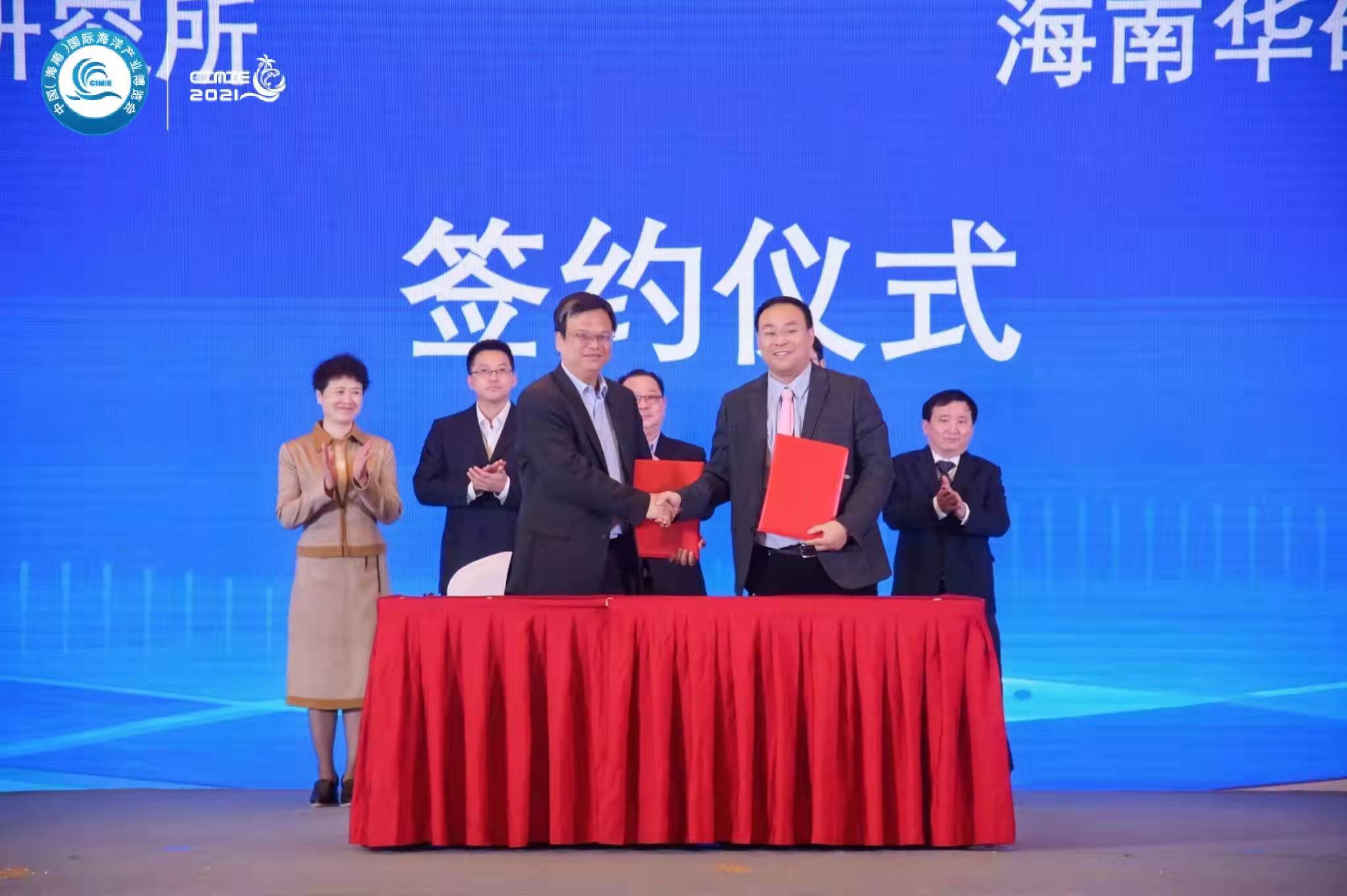 China (Hainan) carbon sequestration fishery green development forum invited well-known experts such as Yang Yufeng, doctoral supervisor of School of life science and technology of Jinan University, Shen Zhong, President of China Fisheries big data research institute, to jointly discuss the new path and model of green development of aquaculture industry under the carbon neutralization goal, so as to contribute to the realization of carbon neutralization goal.
The fishery industry development forum under the background of RCEP invited well-known experts and scholars in the industry to deliver keynote speeches on the policy interpretation and impact analysis of the RCEP regional comprehensive economic partnership agreement, the "traps" of international trade contracts and their risk prevention, the opportunities and challenges of fishery import and export trade situation of RCEP Member States to China's fishery development, and gather the wisdom of "100 schools", Seek development for fishery enterprises.
A series of publicity and promotion activities of "smart eating and fishing" publicize and popularize the relevant knowledge of "smart eating and fishing", carry out academic and economic and trade exchanges, tap more functions of aquatic products for health, and help Hainan fish fry breeding, leisure fisheries Development of tourism, food and other industries.
At the investment promotion conference of Hainan marine fishery industry, Haikou City, Wenchang City, Lingshui Li Autonomous County and Changjiang Li Autonomous County promoted investment projects to attract enterprises to invest in Hainan. Leaders of China Fisheries Association and its branches, representatives of affiliated enterprises, representatives of commercial associations such as Fujian Fisheries Association and its member units, and representatives of enterprises participating in the marine exhibition were invited to attend.
The publicity and related supporting activities of this exhibition are rich and colorful. At the new product press conference of the exhibition, Beijing Weisheng tanyue technology group, huitai Bohai aquatic products Co., Ltd., shuikrypton (Beijing) Technology Development Co., Ltd. and other enterprises launched new products; Xuyi (the first county of ecological lobster in China), Binzhou (the hometown of ecological Yantian shrimp in China) and Suqian (the hometown of hairy crab in China) shared and promoted the brand creation. During the exhibition, Sina Hainan opened the exhibition microblog and continued to pay attention to and comment on the exhibition. Topics such as "China International Marine Industry Expo", "have you seen these seafood in Hainan" and "direct attack on the tuna demolition site" were popular in the same city; A number of high-value Dream Star anchors led the appearance of the exhibition, publicized and promoted all kinds of exhibits, and further amplified the spillover effect of the exhibition.
While actively inviting enterprises to participate in the exhibition and holding various forums and supporting activities, 2021 ocean show also invited domestic high-quality buyers to purchase at the exhibition site, and reached a number of procurement cooperation and intentions. After several rounds of field visits promoted and coordinated by the provincial council for the promotion of international trade, Guangxi Seiko technology Co., Ltd. and Lingshui County Government have reached substantive cooperation on the project of investing 2 billion to establish 1100 hectares of marine pasture in Lingshui County, and the project is ready to enter the investment landing stage. Relevant principals of Haikou Investment Promotion Bureau and Shenzhen Gonglin industry (Shenzhen) Co., Ltd. reached a preliminary cooperation intention on investing in feed processing and production projects in Haikou. At the signing ceremony, the purchasers of the exhibition were Guangdong Runhua Commercial Co., Ltd., Guangzhou Nansha modern agricultural industry group Co., Ltd., Guangzhou New Silk Road Agricultural Development Co., Ltd., Hainan Luqiao International Trade Co., Ltd., Shandong Marine Products Co., Ltd., Fujian Minwei Industrial Co., Ltd., Fujian mintong Wanhai fishery Co., Ltd Guangdong Huajing Food Co., Ltd., Lingao Haifeng fishing professional cooperative, Guangdong Hangyang seafood Co., Ltd., Hainan chengqisu Agricultural Development Co., Ltd. and Sansha Yongle Yongzhi fisherman cooperative reached the purchase intention, with a total purchase amount of more than 74 million yuan.
The successful holding of this marine exhibition has built an international and high-quality marine industry exhibition platform, fully demonstrated the achievements and style of the marine industry, especially the fishery industry, let the audience understand the latest technology and information of the development of the marine industry, promote the exchange and cooperation between the marine industry, especially the marine fishery enterprises, and help the development of the marine industry in Hainan.